Dynamic DYN-403H-16/5-RF UV System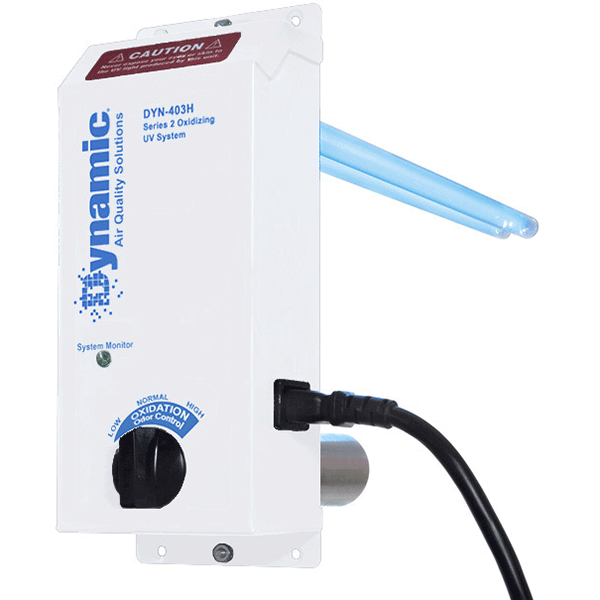 Documentation
DYN-403H Manual
The Dynamic Germicidal UVC Lamp Model DYN-403H-16/5-RF is a whole house air purification system that installs directly into the central heating and cooling system ductwork or plenum. The RF in the model number means this model is a Reflex style reflective bulb that contains a reflective coating inside the bulb to direct all the light to one 180 degree direction. The high-intensity Dual-Radiant™ UVC "H" Lamp disinfects the air by neutralizing airborne pathogens such as bacteria, viruses, and mold. According to the EPA, the combined use of filtration and germicidal UVC light is an effective means of preventing the distribution of airborne viruses in occupied spaces.
The DYN-403H-16/5-RF also features a second, smaller UVV Lamp which provides an adjustable amount of activated oxygen to help purify the airstream. This feature operates only when the furnace blower is running to ensure safe and reliable operation.
This unit can be operated on 110 volt to 277 volt power. The primary lamp is a 16" long UVC lamp and needs replaced every 2 years.